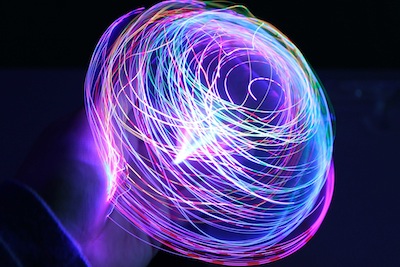 Now, many of interaction arts center on the audiovisual interface of computer. There are a lot of works without the felt thing because of the sensor and the USB camera, etc. So, the relationship between the Spectator and the art work is limited to the relation between the PC and the audiovisual system. However, touching is very important factor for the one making. For example, the painting is done by brush, the sculpture is done by chisel, and ceramics are done by touch of hand.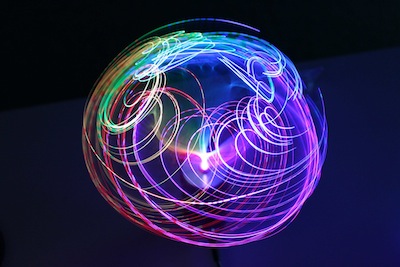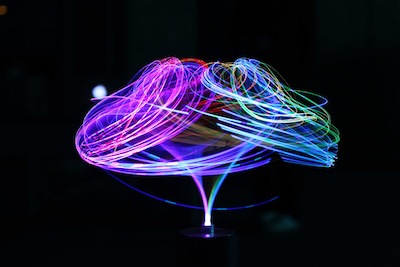 This work "Rokuro-2" can change the form by the thing that the spectator touches. The spectator copies the movement of the hand onto the work. And, various forms can be seen. The movement considers the ceramic art. The ceramic art is a traditional art. However, the form in building in a digital system with the change always can be seen. Work title Rokuro is a potter's wheel in Japanese.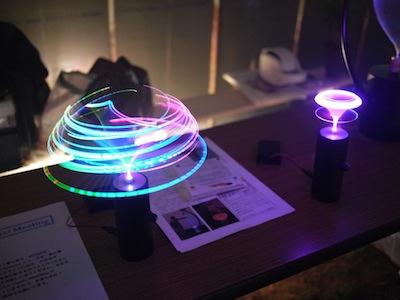 Earthenware is completed by deciding of the form by the rotation and coloring a vibrant color. This work : the rotation with the motor. And, it is displayed by use of a full color LED instead of traditional paint. A rotation body is a line composed of two or more plastic fibers. Moreover, it is seen the form by the rotating thing. And, the part of close and sparsity can be noticed in the rotation body.