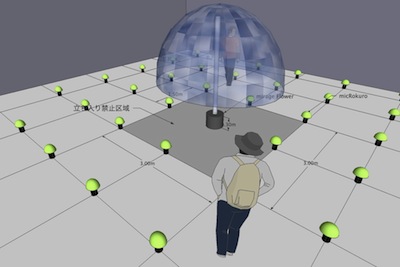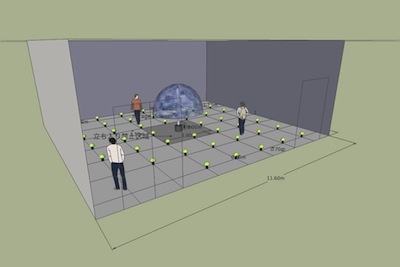 It is touched directly that I am valuing it. It is a sense in a recent virtual reality that has disappeared. This work produces the imaginary shape by the rotation of the optical fiber and the speed. It sees a big flower that comes to the space. Shape is different depending on the rotational speed. When the rotational speed is slow, it is thin. And, It extends greatly when It's early.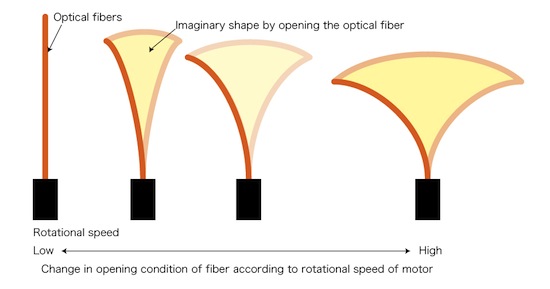 This flower can be changed to various colors by LED. The color changes at random. It is ten minutes an hour that the flower open. It expresses the plant, and it grows up, and flowering is expressed.
MicRokuro is put on around mirageFlower. Those who appreciate feel that it walks in the flower garden of light. The color changes at random, too. Appreciate can change into various shape it by the touch. There is no shape in light. This work seems to manipulate light. It is a mysterious experience such as like fireworks. The following are presented in the reference of mirageFlower. I append the construction example and the photograph of micRokuro.